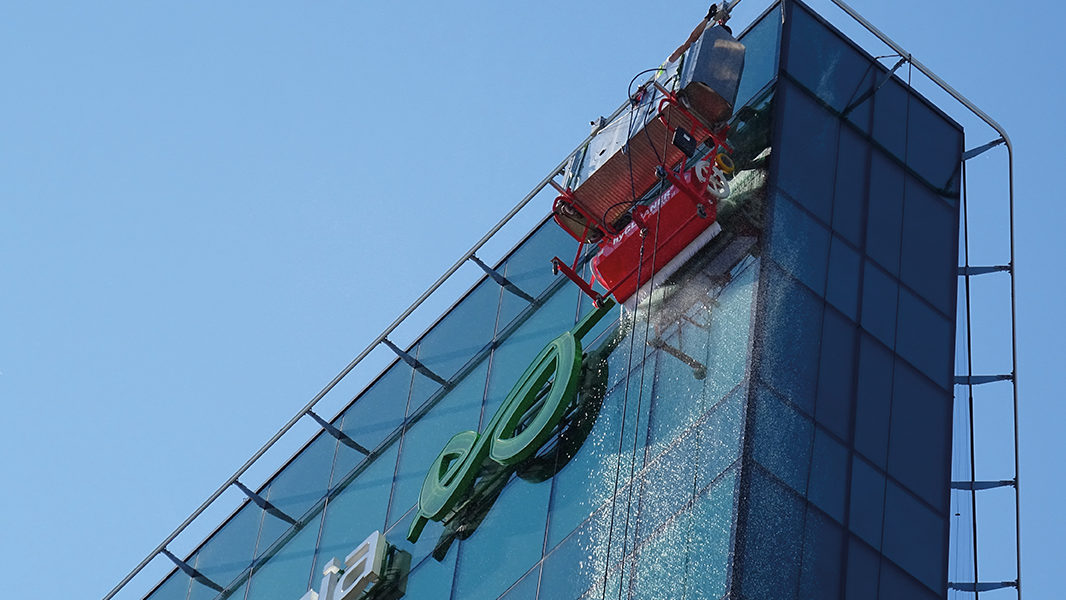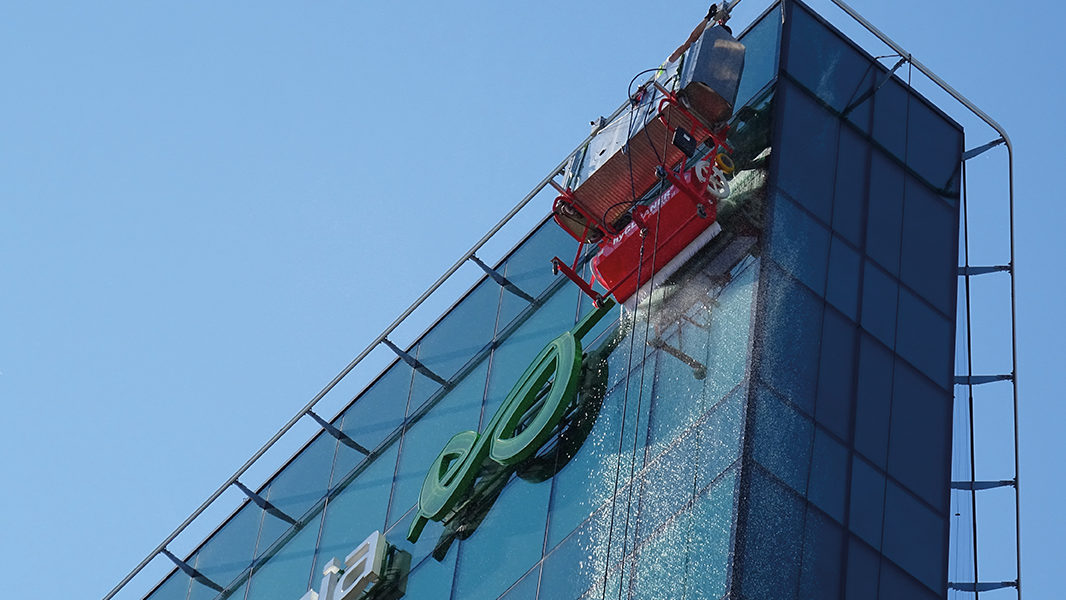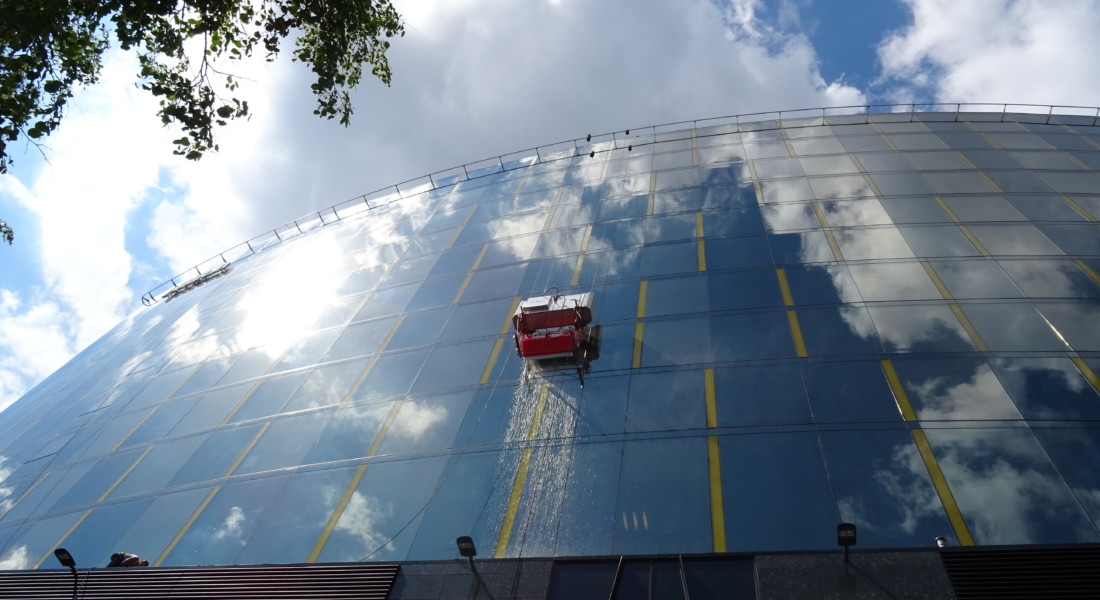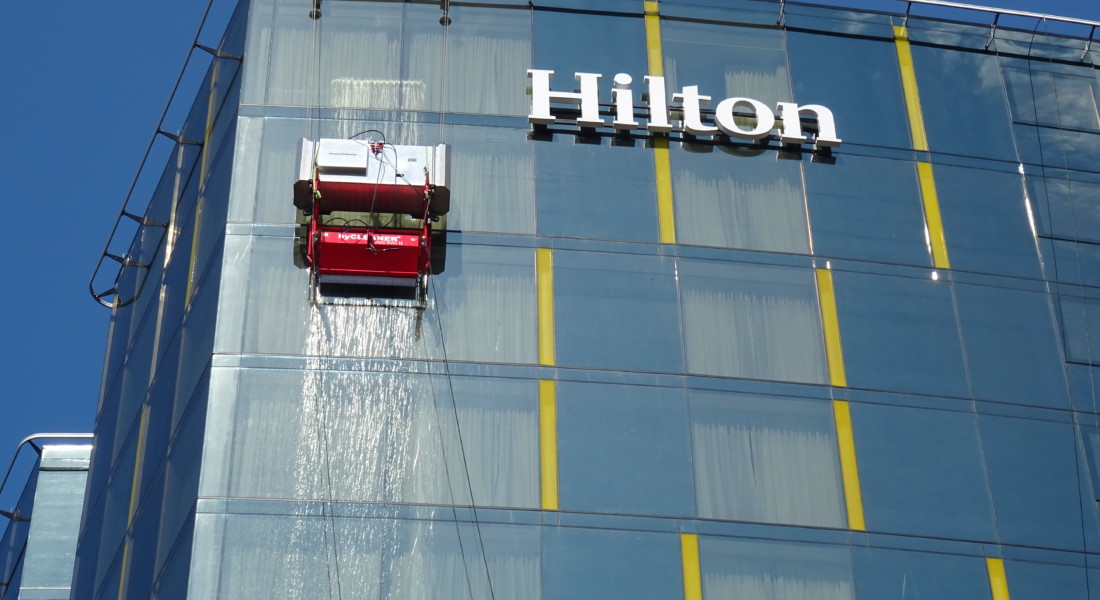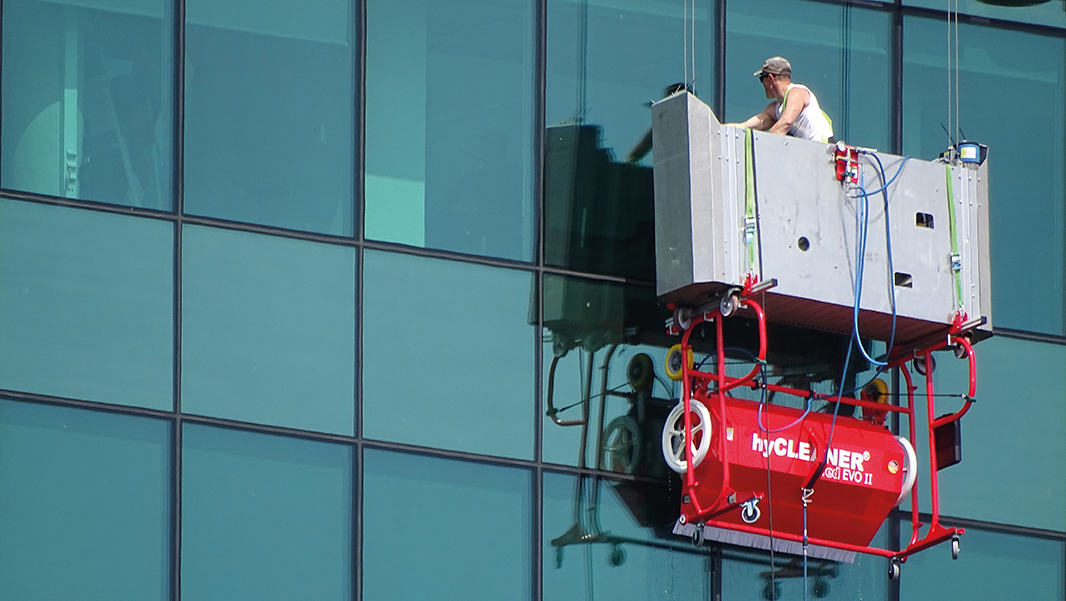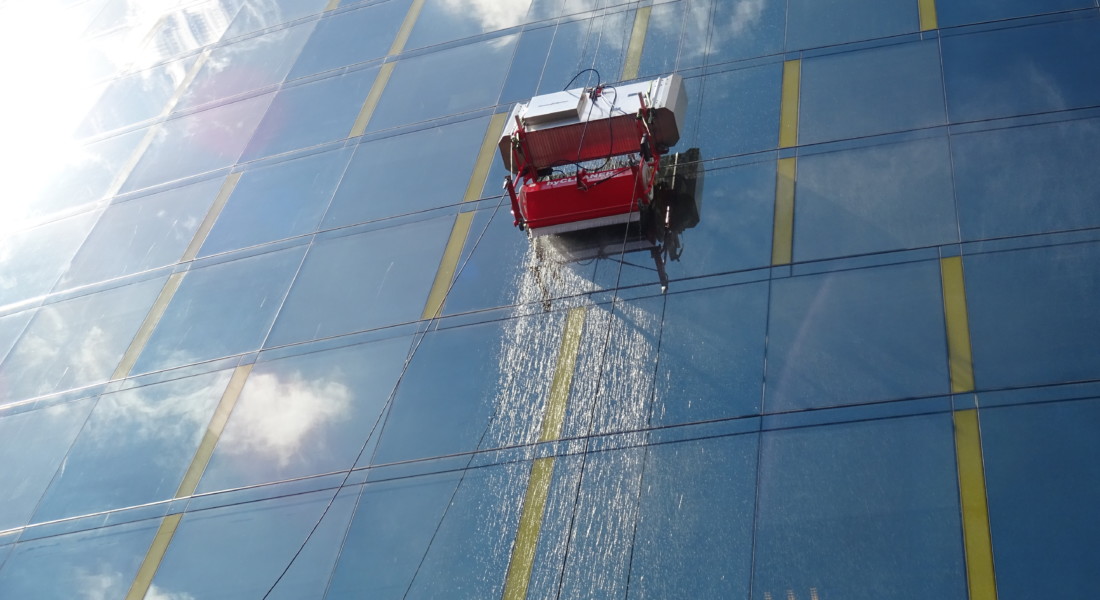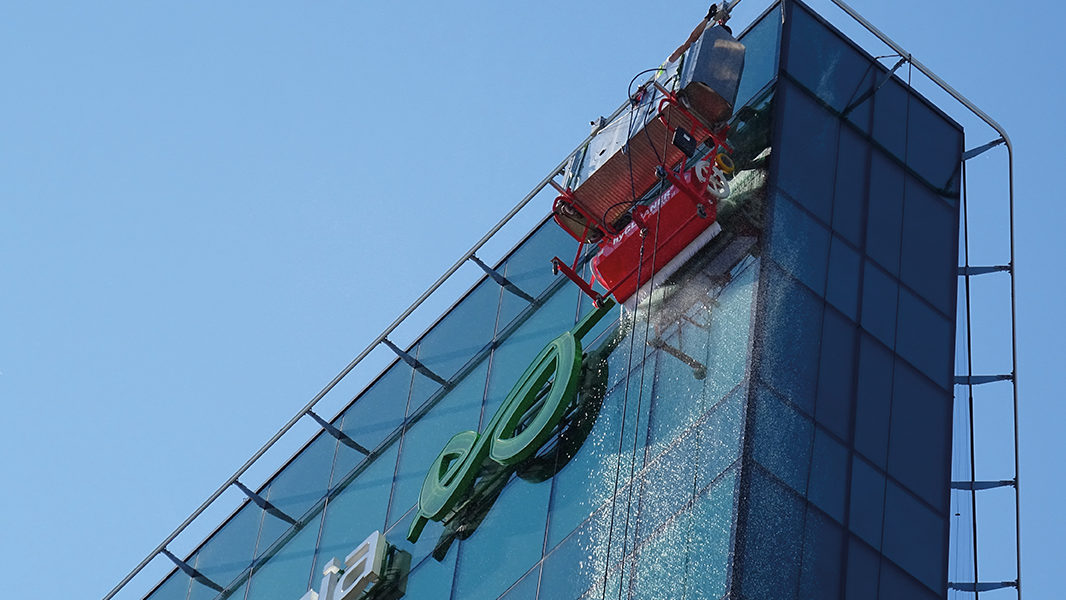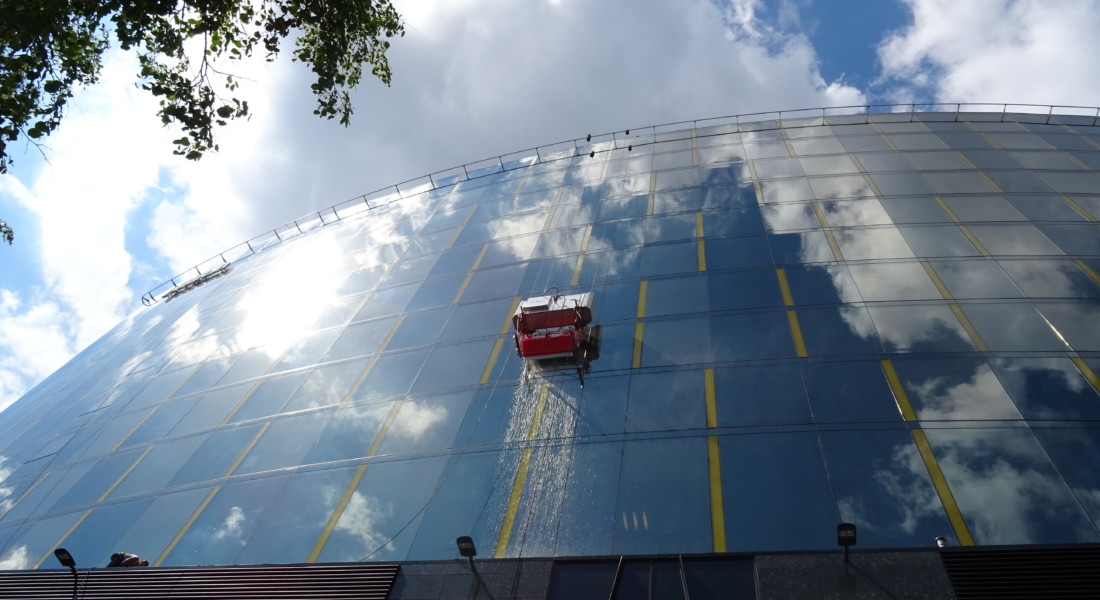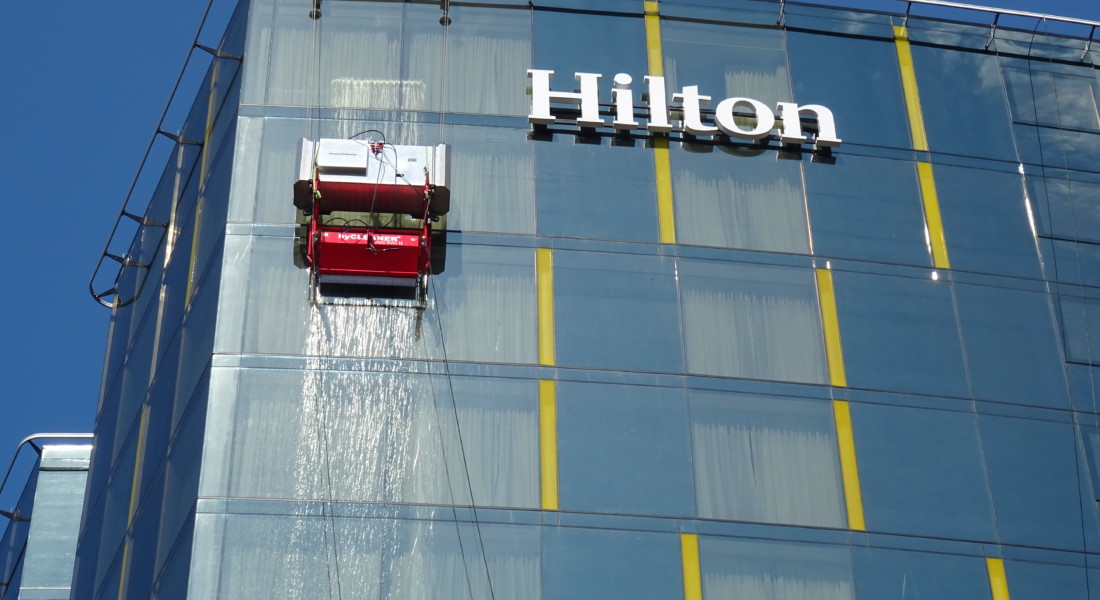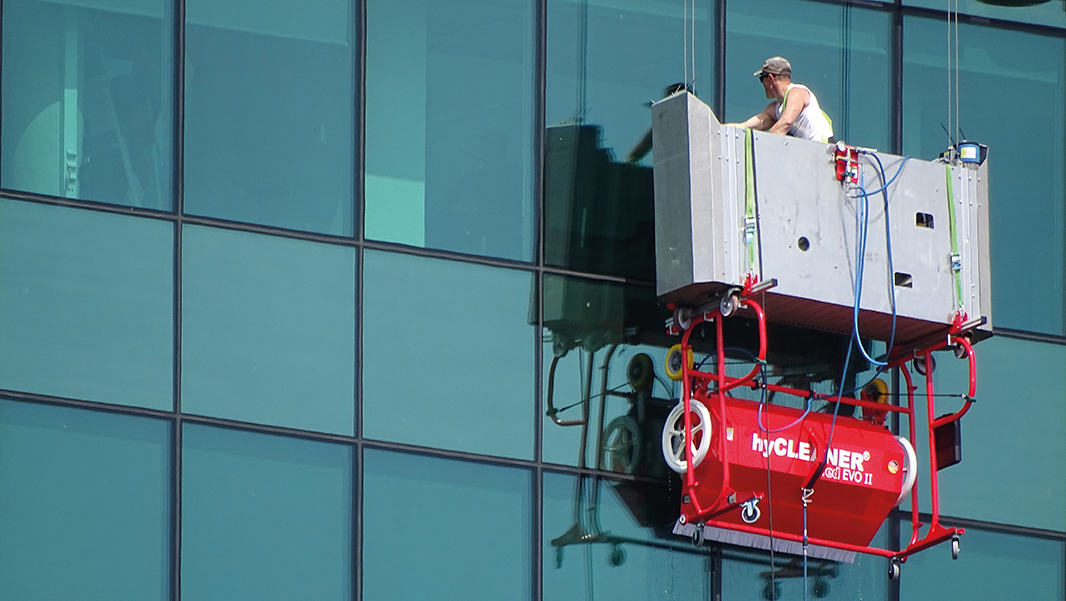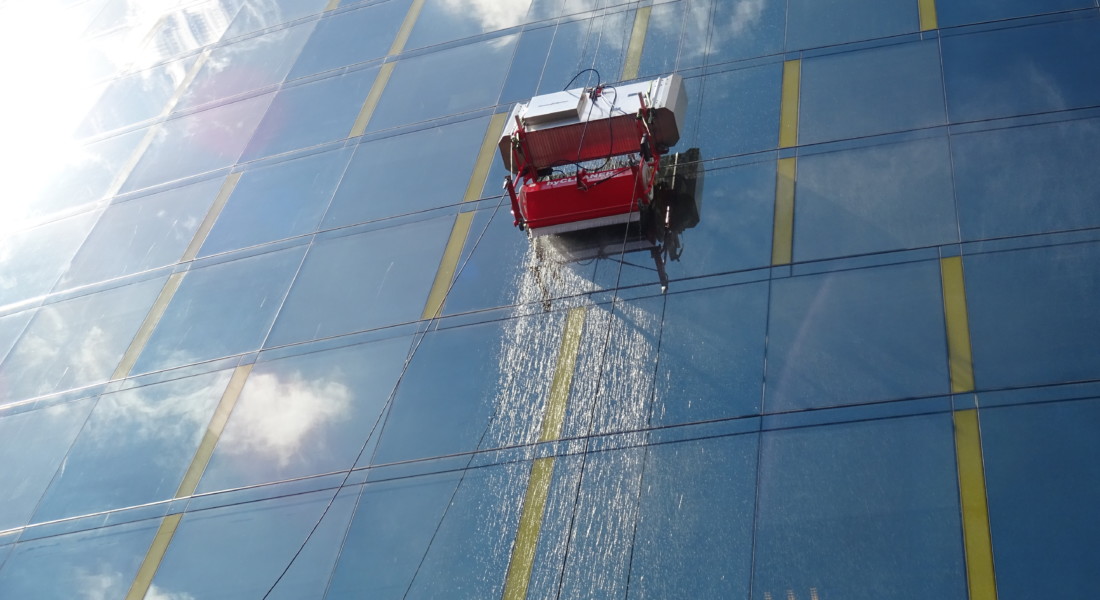 Product specification
The hyCLEANER® red EVO II cleans façades and surfaces made out of different materials: gentle, effective, fast and above all, economic. The machine works with high-pressure water and does not need any electrical connection. Both, the glass and the frames are cleaned simultaneously.
Versatile mounting options: hyCLEANER® red EVO II supports different BMU and gondola systems. hyCLEANER®: gentle, fast and economical.
Technical data
Benefits for users
The innovative technology of the hyCLEANER® red EVO II is configurable, self-explanatory and environmentally friendly.
Economic arguments
Reduced cleaning intervalls due to high cleaning ability and cleaning quality.
Minimization of labour cost (simple use of hyCLEANER® red EVO II after a short training; only one person required).
Low water consumption compared to manual cleaning methods, gentle on resources.
The whole hyCLEANER® red EVO II concept is service-friendly and requires only low maintenance.
Increase of the building's value; as regular cleaning avoids damages.
Cost-effective construction. The use of hyCLEANER® red EVO II can already be considered in the planning stage.