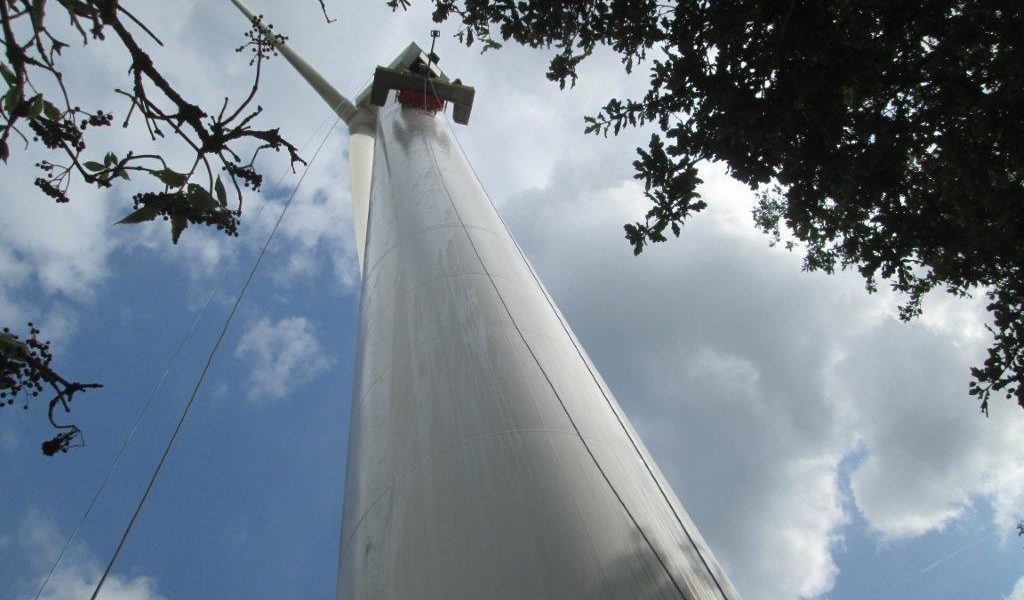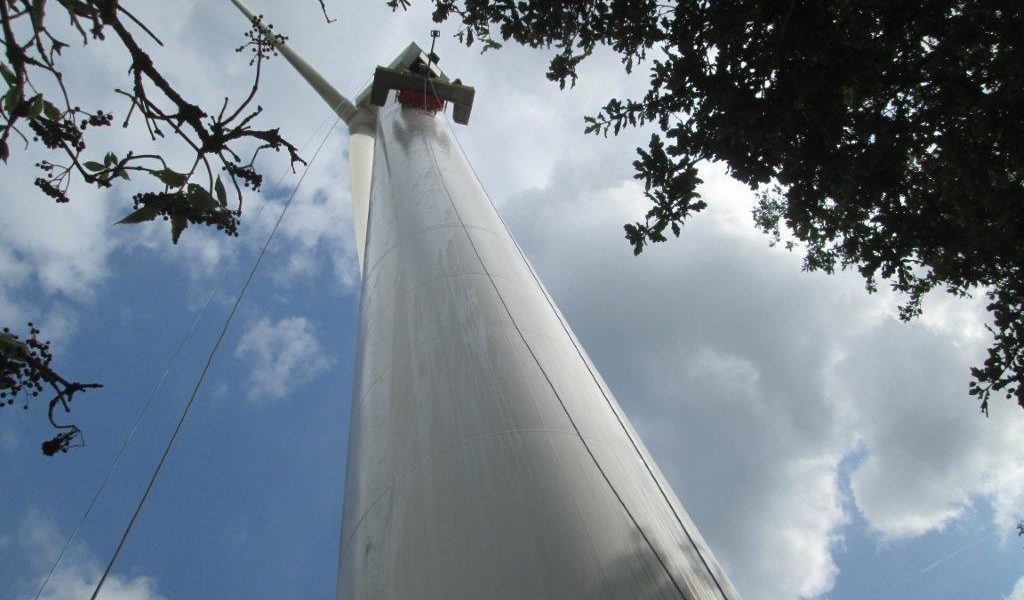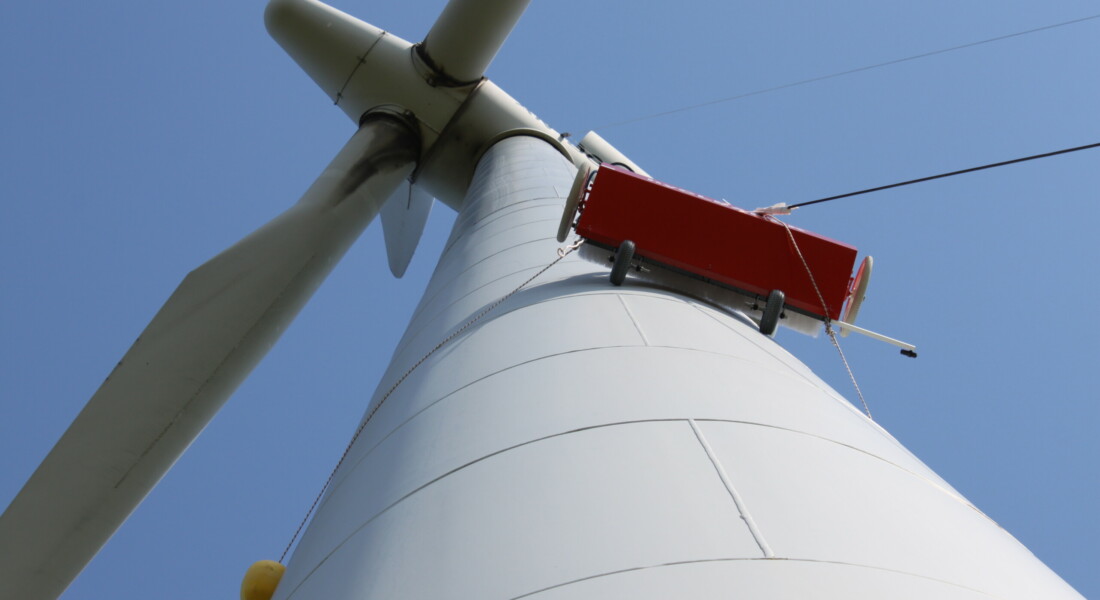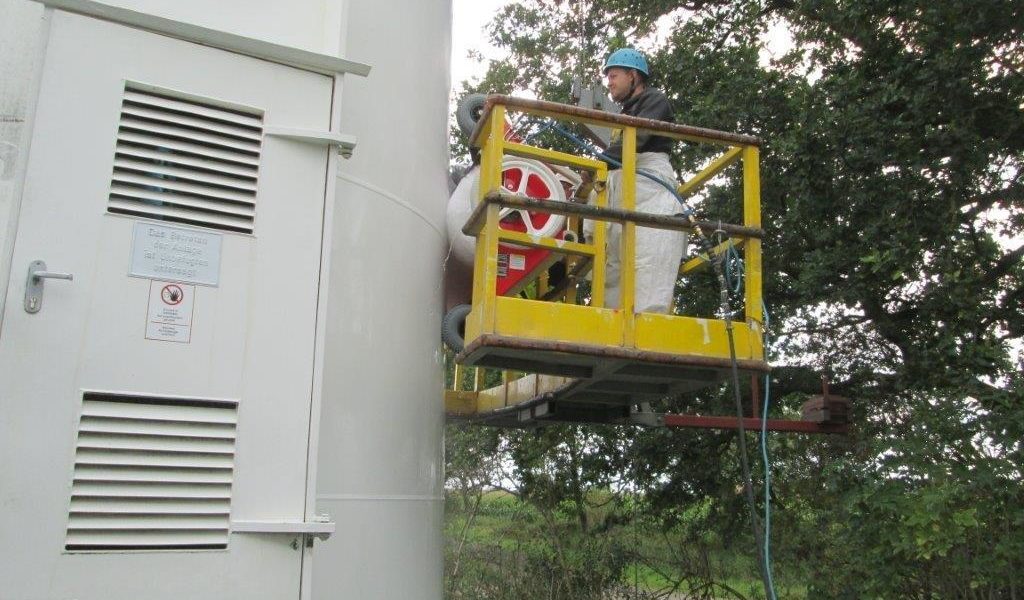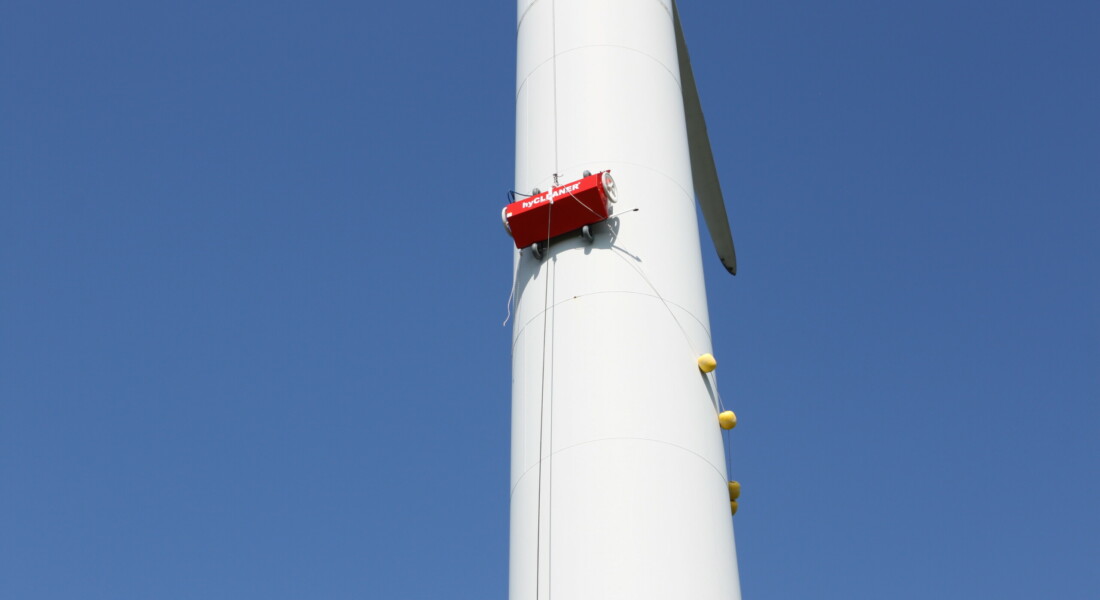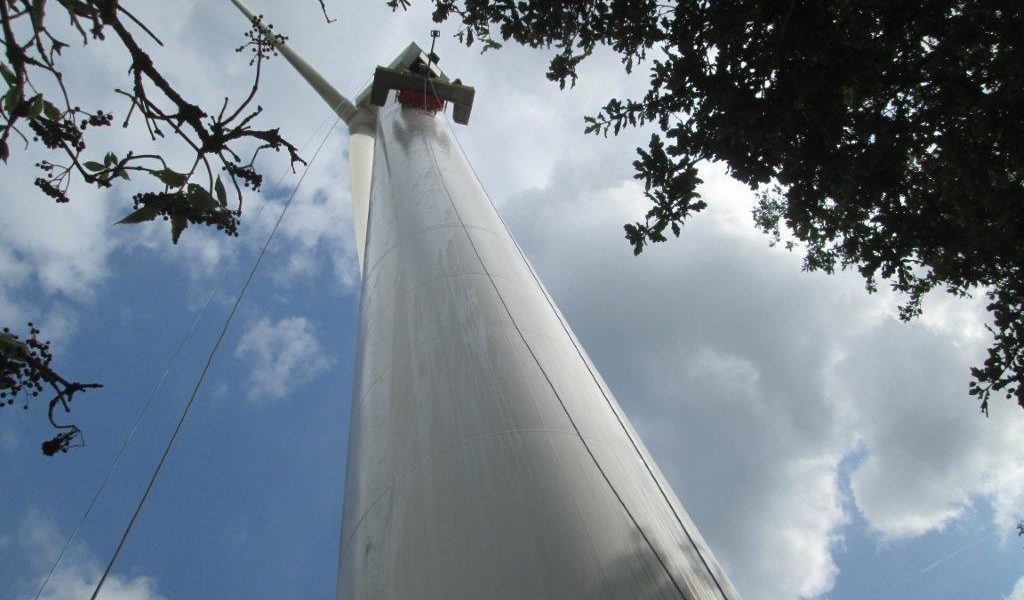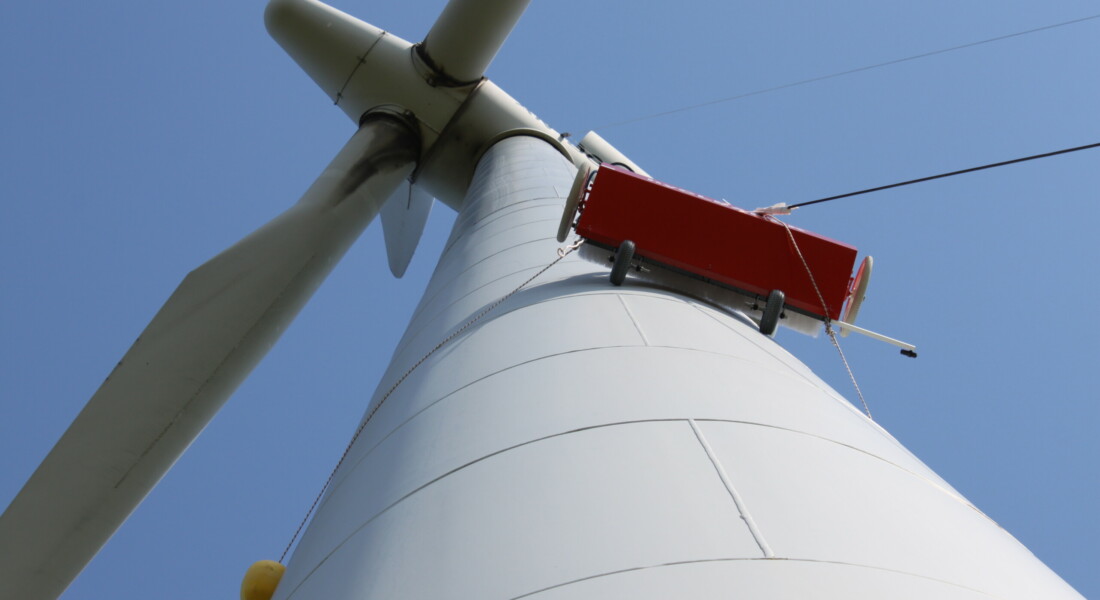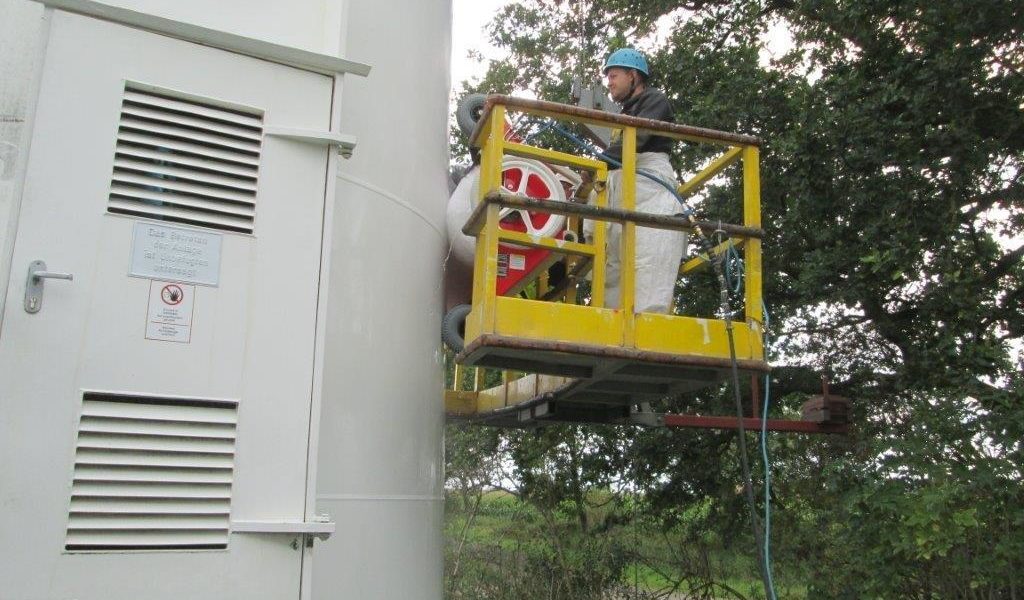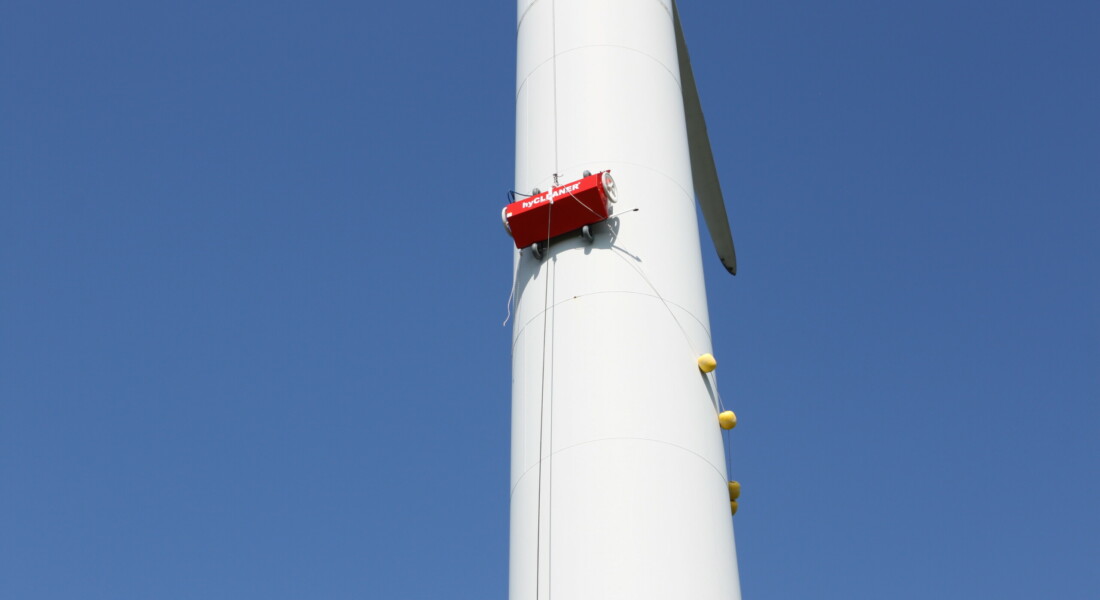 Product specification
Special features
Use of tried and tested components (modular principle).
Special brushing system for optimum cleaning of wind power poles (total brush width: approx. 1600 mm).
Rotation of the cleaning brushes via the high-pressure water supply (no further power supply lines necessary).
Additional wheels as spacers for brush heads.
Transfer of the water supply from the side to the centre feed line.
Determination of the centre of gravity of the attachment to the cable system.
Mobile installation of the cleaning system at the tower plant.
Operative on stand, near water sources.
Transport trolley with balloon tires for easy transport on rough terrain.
Construction of the carrier elements made of coated aluminium and stainless steel.
All water pipes are designed for technical water.
Technical data
Machine
Brush width
± 1550 mm
Brush diameter
± 550 mm
Balance of movement
max. 1000 mm
Running wheel ∅ big
500 mm
Running wheel ∅ small
260 mm
Total weight
± 90 kg
Traffic load on the surface to be cleaned
min. 20 kp/m²
(197 N/m²)
max. 82 kp/m²
(807 N/m²)
Motor
Water pressure
min. 120 bar (1740 psi)
max. 160 bar (2300 psi)
Water quantity
min. 9 l/min.
(1.98 gal/min (UK))
max. 12 l/min.
(2.64 gal/min (UK))
Revolutions regulated via water quantity
ja
Lowering speed
max. 24 m/min
Performance*


*depending on degree of soiling

max. 18 m²/min
Alterations in construction reserved
Benefits for users
Weather-independent.
Minimises labour costs.
Easy handling.
Thanks to the constant rotation of the brushes and the defined and uniform pressure, a consistently good and, above all, fast cleaning result is achieved.
Long standstill times of the wind power plants are avoided because of the fast cleaning results.
Economic arguments
Fast cleaning result – up to five times faster compared to manual cleaning methods.
Minimised water consumption, as water is consumed only during cleaning.
The whole hyCLEANER® WINDKRAFT concept is service-friendly and requires only low maintenance.
Eco-friendly: Perfect cleaning results without adding chemicals or other cleaning agents.
Use of commercially available components.
Value maintenance of the wind tubine, since regular cleaning prevents damages caused by permanent soiling.